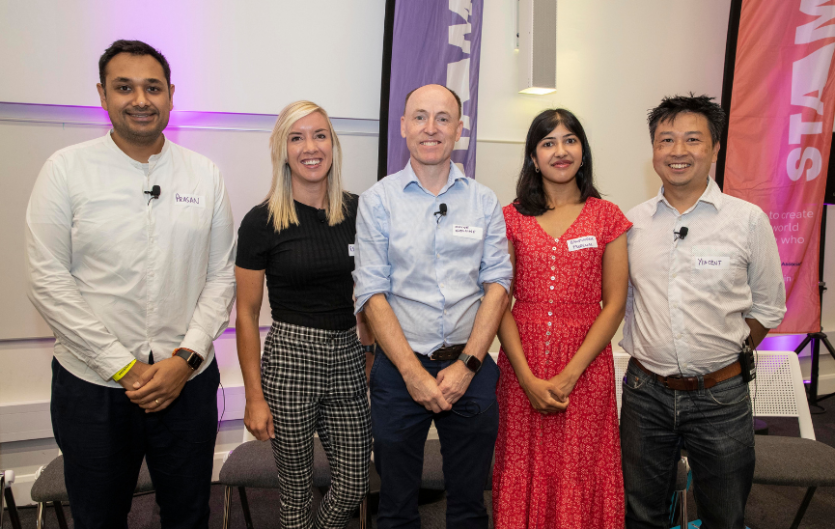 Join the growing list of networks set up by and for people who stammer at work and in education. Do you want to set up the next one?
STAMMA supports individuals, organisations and institutions in setting up stammering networks to connect with like-minded professionals who stammer. We are committed to making every workplace and better for people who stammer. 
The Equality Act 2010 has significant implications for people who stammer at work, so we've created resources you can use. Check out our Stammering at Work section for information around employment, the law, workplace bullying and reasonable adjustments.
See the different networks below. If you've got a network, tell us about it. Or if you'd like to set one up, email Vee at communities@stamma.org
(Photo: Network leaders Prasan Modasia (STAMMA Legal), Liz Reschwamm (Met Police), Clive Collins (BBC), Bhupinder Purewal (STAMMA Educators) & Yincent Tse (NHS))