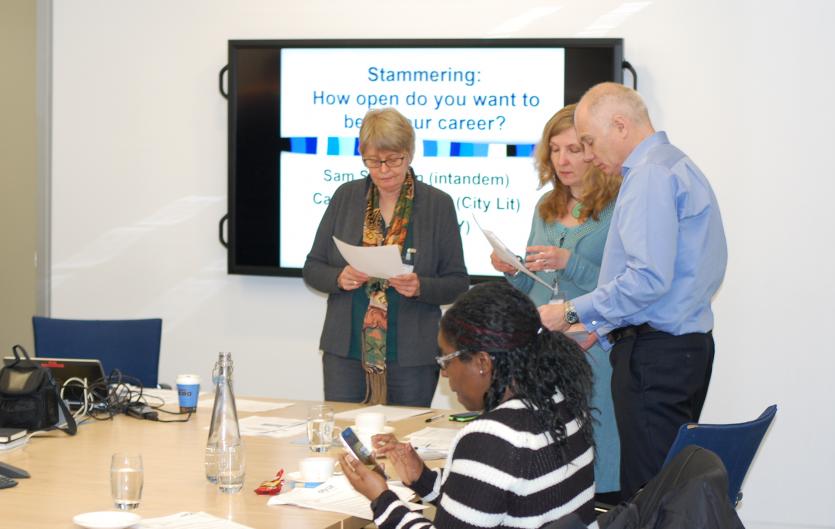 Join the growing band of people who stammer who've set up workplace networks for people who stammer.
Over the years we've been increasingly invested in thinking about the needs of people who stammer in the workplace, and we're about to launch a piece of work defining our goals around creating better workplaces for people who stammer. Make sure you sign up to our mailing list (fill out the form at the very bottom of the page) for news so you can keep tabs on developments in the weeks and months ahead.
The Equality Act 2010 has significant implications for people who stammer, so we've created resources for you to use. Check out the links to the side around employment, the law, bullying and reasonable adjustments.
If you require support at your place at work, check out the Stammering at Work section of the site or call our helpline on 0808 802 0002. The Stamma helpline and webchat are open weekdays 10am-12pm and 6pm-8pm.