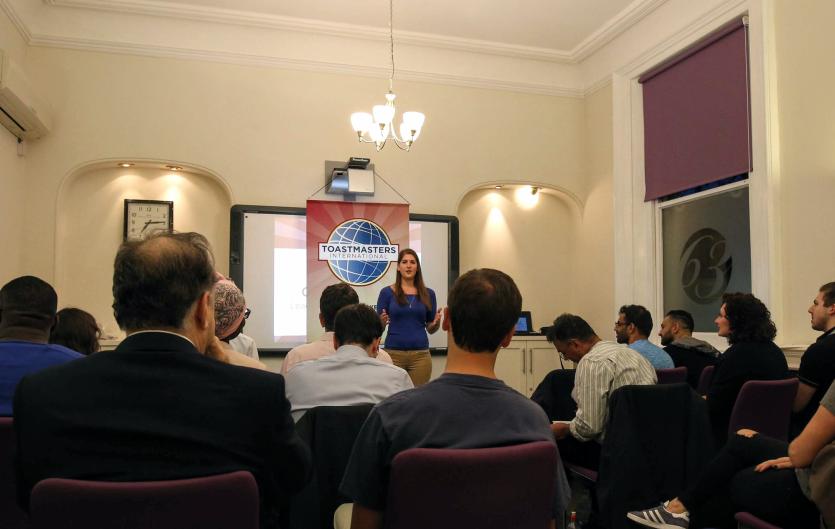 This is a Toastmasters public speaking group in London especially for people who stammer or have another speech impediment, and/or those with social anxiety.
Organiser Paul says, "By joining Kings Speakers you will get the opportunity to:
improve your communication skills by presenting speeches, and take on speaking roles at meetings
gain leadership skills by doing various roles
participate in events at other clubs if you so wish.
Paul adds, "As a guest, you do not have to say anything, pay anything, or do anything; you can simply turn up and watch. There is also no need to confirm your attendance as a guest; you are most welcome to just show up at one of our meetings. If you like it and would like to join Toastmasters, you will receive a monthly magazine from Toastmasters International and be able to take part in two speech contests each year."
Times & venue
The group has two meetings per month. There's an online-only meeting on the 1st Thursday of each month.
There's also a hybrid in-person/online meeting on the third Wednesday of each month, at the Number 63 Bed & Breakfast Hotel, 63 Bayswater Road, Bayswater, London W2 3PH.
Full details of all meetings are on the Meetings & Events page of the Kings Speakers website.
Contact
Contact kingsvppr@gmail.com for more information.
Visit their website and Facebook page.
Check out the Kings Speakers Linktree.