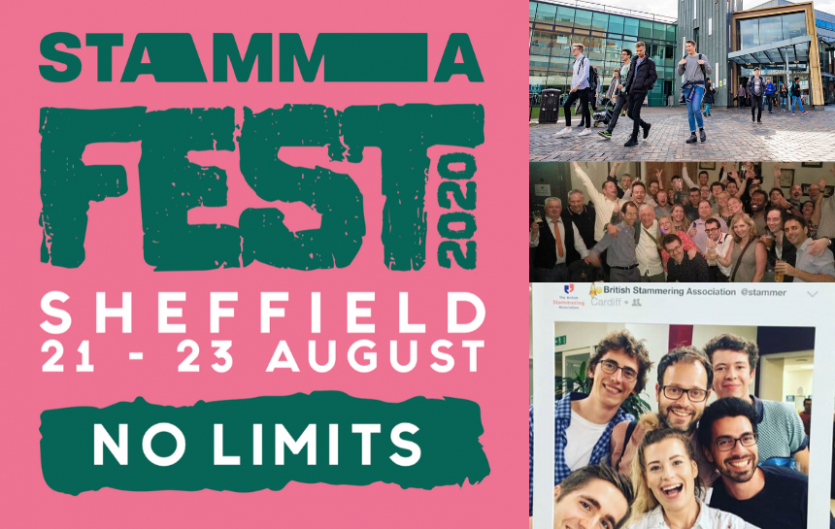 Our next national conference, StammaFest 2020, will be held this August at the University of Sheffield. This year it promises to be something a little different...
Dates: 21–23 August 2020
Venue: The University of Sheffield
Cost: £150 for the full weekend (excluding accommodation). One-day and two-day options available. Book here.
#NoLimits is the theme for StammaFest, and the focus is on how we can make a change in our own lives; how we can be empowered, skilled and armed with the knowledge to succeed, whether in education, at work, in our social lives or in relationships. 
With over 200 people expected, you won't want to miss this. Meeting up with others from the stammering world is the best bit. Worried about coming? That fear will instantly fade as you realise everyone's in the same boat. If you stammer, you've joined a tribe – join us, it's going to be huge.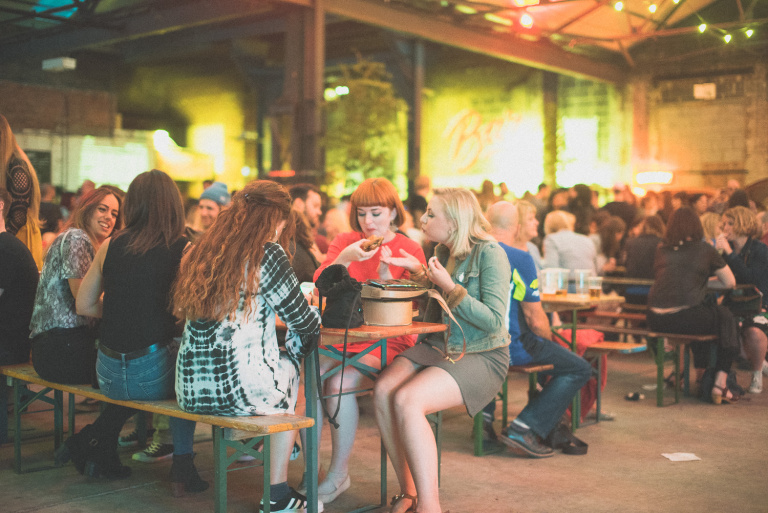 SATURDAY NIGHT
Rather than a formal gala dinner we're going for a festival vibe, with street food and live entertainment. 
how to book your place
Click here to book tickets to StammaFest 2020. 
Tickets do NOT include accommodation. The uni has their own booking system for accommodation, which you'll need to book separately. See the link above for more details.
FAQs
Got a question about the conference? See our FAQs page. If your question isn't included, email us at mail@stamma.org and we'll be happy to help.
Want to run a workshop at the conference?
We'll be asking for workshop applications soon, so watch this space.
Hope to see you there!